Andrew Lloyd Webber to retire from House of Lords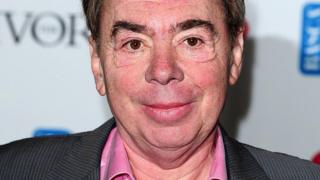 Andrew Lloyd Webber is to retire from the Lords as of midnight on Monday, the House has confirmed.
The 69-year-old composer became a life peer in the 1997 New Year's Honours list and sat as a Conservative member.
In a letter to the chief whip, reported by the Daily Mirror, he said: "What is expected from a member today is very different from what it was."
Lord Lloyd Webber also said his work schedule was "the busiest of [his] career to date".
"This means it would be impossible for me to regularly vote or properly consider the vitally important issues that the House of Lords will face as a consequence of Brexit," he said.
"I feel my place should be taken by someone who can devote the time to the House of Lords that the current situation dictates."
Lord Lloyd Webber was a member of the Works of Art Committee for three years and spoke out against government cuts to the arts last year.
However, in the 2,097 votes during his tenure, he voted only 42 times.