Roaming downtime hits customers on Three in Europe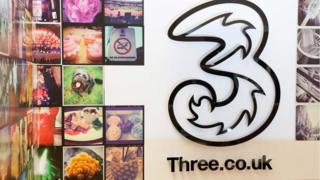 Roaming services are currently down for all customers on the Three mobile network in France, Portugal and Luxembourg, the operator has said.
On Twitter, several customers reported they had been experiencing problems for two days.
Three has apologised and said it is working on a solution.
The BBC understands that the issue does not lie with Three's own network, but rather with its roaming partners in the three affected countries.
Emergency services are still contactable via 112, Three has said.
"I'm travelling alone and can't make any calls or send any texts," wrote one customer online.
Another said: "I'm driving to Paris tomorrow, and I've got to follow road signs because I have no connection for my Google Maps."
BBC journalist Dougal Shaw – on holiday in France – also said on Twitter that he had been affected.
"I got lost in a market," he wrote.