Co-op Group reports loss on bank stake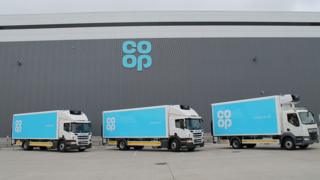 The Co-op Group has reported its first annual loss since 2013 after declaring that its stake in Co-operative Bank is worth nothing.
Co-op Group reported a pre-tax loss of £132m for 2016, a sharp deterioration on the previous year's profit of £23m.
It reduced the value of its 20% stake in Co-operative Bank from $185m to zero, reflecting the bank's continuing problems.
The group also said that its financing costs had risen by £74m in 2016.