Nuneaton: Police dealing with 'ongoing situation' at Bermuda Park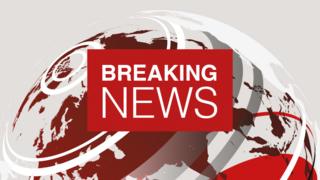 Warwickshire Police have urged people to avoid a leisure complex in Nuneaton due to an "ongoing incident".
The force tweeted that officers were attending the scene at Bermuda Park, which includes a cinema, children's soft play centre and a gym.
Unconfirmed reports on social media said armed officers were dealing with a man who had taken hostages inside the bowling alley there.
Eyewitnesses have said the area has been locked down by police.