Tesco fined £129m for overstating profits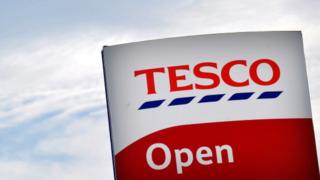 Tesco has agreed to pay a fine of £129m to avoid prosecution for overstating its profits in 2014.
It has also agreed to a finding of "market abuse" from the Financial Conduct Authority for its trading statement in August 2014 which overstated its expected profits.
It has established a compensation scheme for investors who bought shares or bonds between 29 August and 19 September.